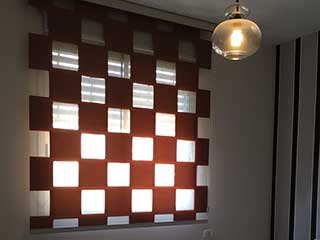 Sheer shades can provide a beautiful and delicate fixture to your windows without requiring too much maintenance. Over the years, however, they will likely accumulate dust and dirt that can leave the material looking dingy and gross. Instead of tossing them out with the trash, you can easily clean them with a few simple steps.
A Little Extra Maintenance

Your window shades and blinds are a contributing factor to the overall décor of the house so it is important to keep them in great condition. Maintenance and cleanliness are especially important for window coverings in "high traffic" areas, such as your kitchen, as well as those that are positioned outdoors. Whether you have sheer shades or heavy fabrics, the following steps can help keep them clean.

Cleaning Your Sheer Shades

First, safely remove your window coverings from the wall. Fill your bathtub with clean water and a mild detergent or dish soap. Clear your blinds of any spider webs and other debris and then gently drop them into the bathtub, making sure that the material is fully covered. Move the material around in order to allow the soap and water to gently remove dirt and stains. Let the water drain and repeat the process as many times as you need to until the water is relatively clear after each rinse. The last rinse should be soap-free in order to allow the blinds to remain clean. Set them somewhere to dry overnight. Once the material is dry you can reinstall your window coverings.

The Benefits May Surprise You

Although it requires a dedicated afternoon of cleaning, this is a fairly simple and straightforward process. With a deep clean such as this, you can reset your window coverings so that they look brand new while also making future maintenance an easy and more approachable process. Still, eventually, there will come a time when you'll need to get new window treatments installed. That's when you should contact our team at Calabasas Blinds & Shades. We'll gladly help you find new window coverings that can offer both improved energy efficiency and privacy, for a fair and affordable price.